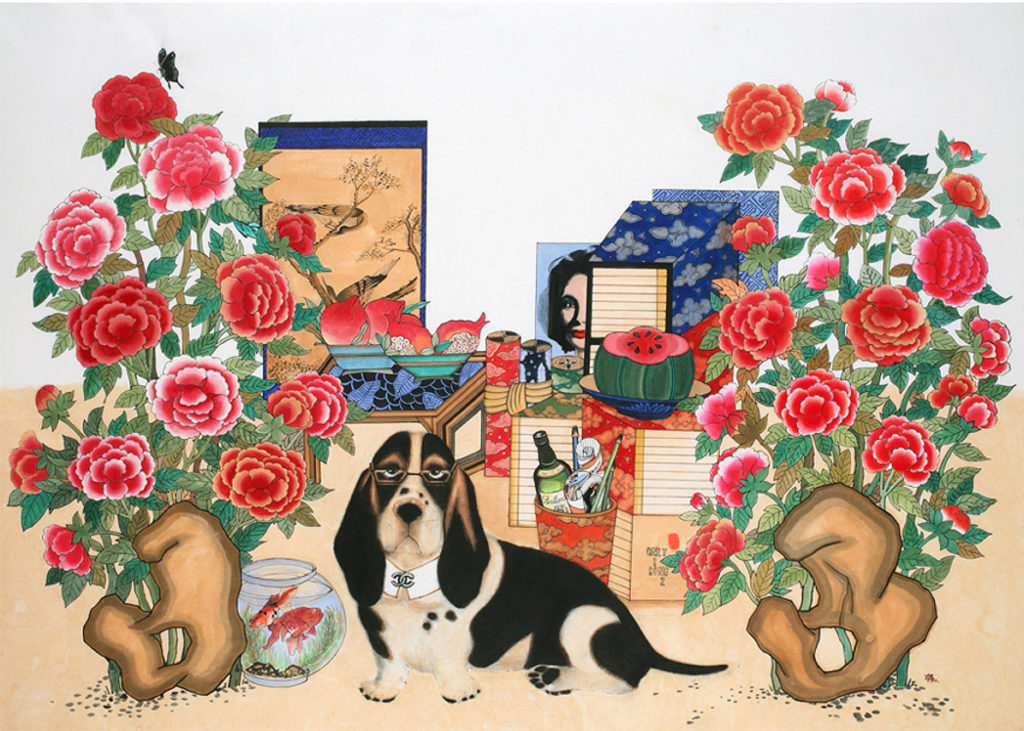 Happy Year of the Dog!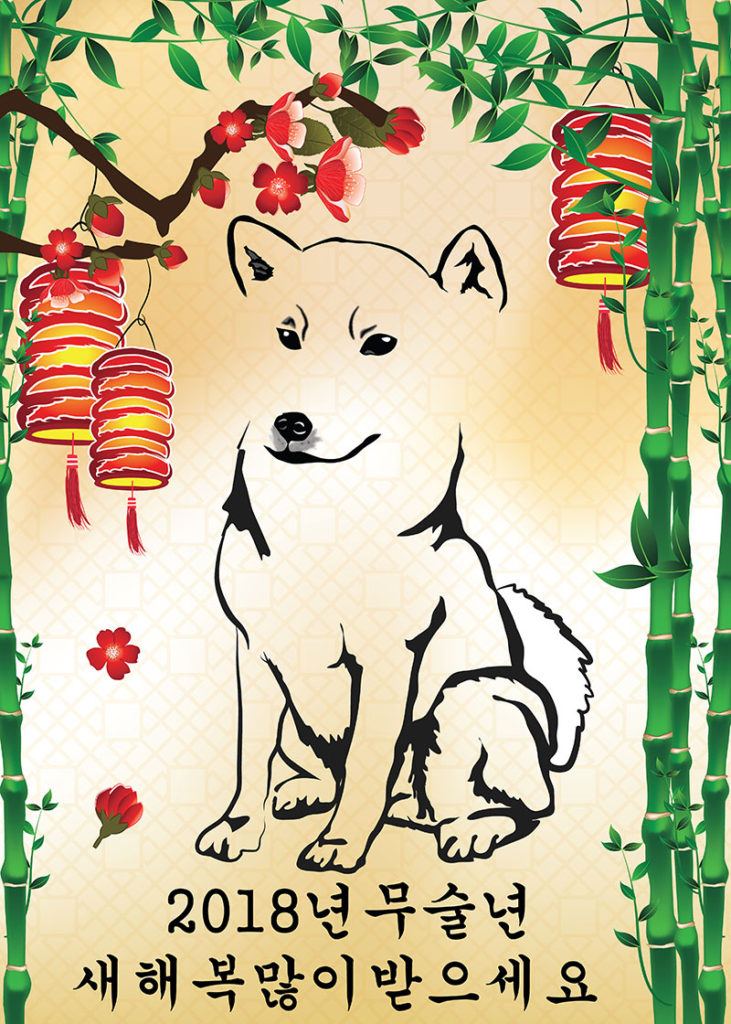 2018 is the Year of the Dog, one of my favorite zodiac animals. It's certainly higher on my list than the snake or the rat (a small relative of which is currently having a grand old time behind my refrigerator in spite of my best attempts to convince him to move on.)
According to the Korean zodiac, people born in the year of the dog – 1922, 1934, 1946, 1958, 1970, 1982, 1994, 2006, and 2018 – possess some of human nature's best traits. They are loyal, responsible, honest, ethical, intelligent, and can keep a secret. However, being human, they are not perfect, and can also be selfish, stubborn, irritable, worrywarts. I also read that "with the help of the right friends they can be very successful socially," which reminds me of the advice you get on the importance of socialization when you bring home a new puppy. 🙂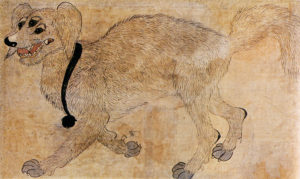 Dogs have traditionally been a favorite subject in minhwa, or Korean folk paintings. Because the dog was thought to guard against theft, pictures of dogs were placed on storehouse doors or on chests containing the family's valuables. Sometimes they were painted with four eyes and four ears to emphasize their strength and fearlessness, as well as their ability to spot thieves, even, as Snoopy would say, on a "dark and stormy night."
I recently discovered a contemporary Korean artist who must love dogs as much as I do. At first glance Kwak Su-yeon's paintings look like traditional minhwa, with their bright colors and naïve style. But look again and you'll find dogs of all breeds sitting among the still lifes.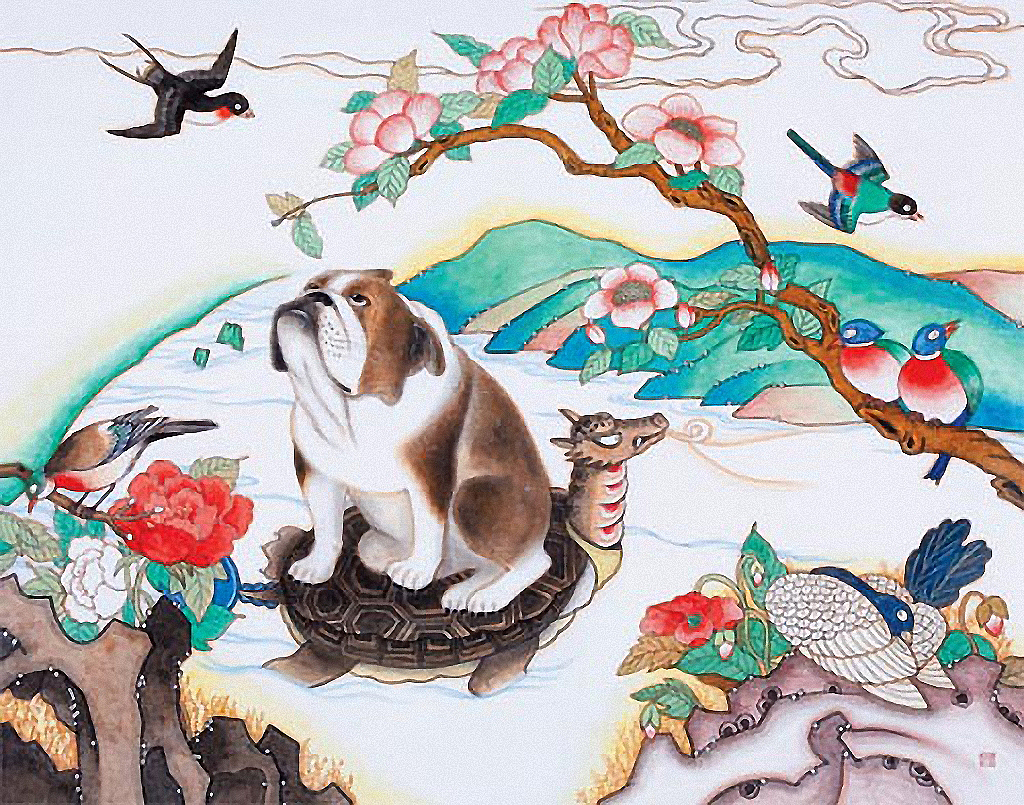 Sometimes it's flowers, rocks and water, like those found in Daoist paradise paintings. More often, though, she surrounds her canines with the books, brushes, teapots and other objects that would be found in a scholar's study, typical of chaekgado, or scholar's study paintings.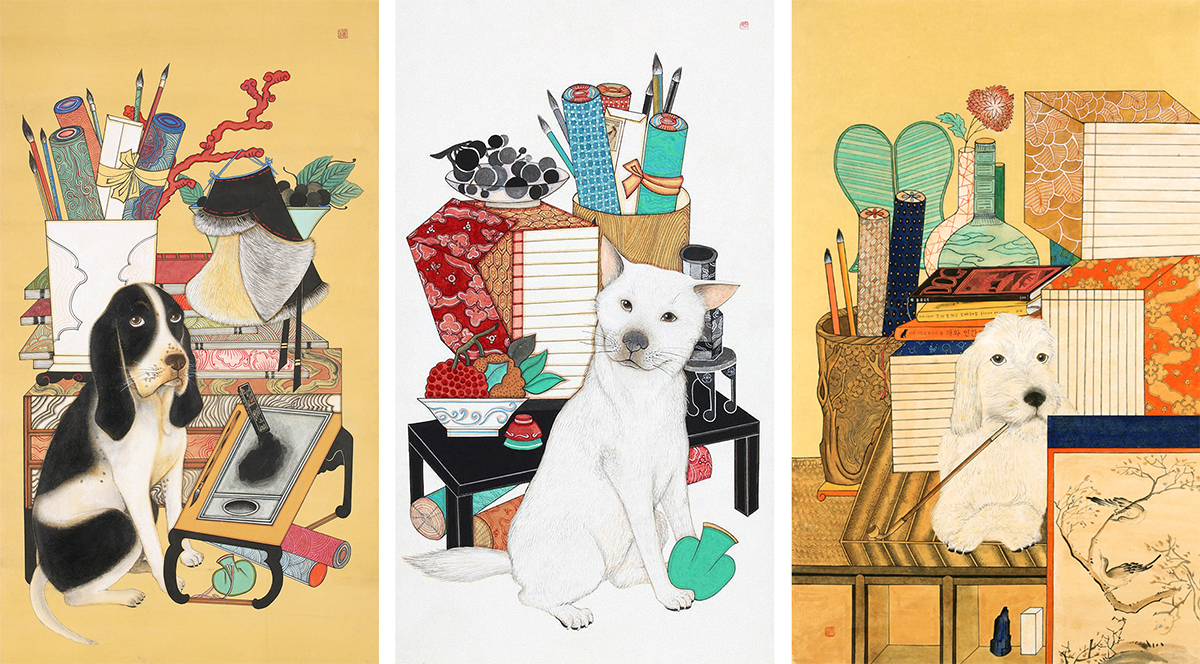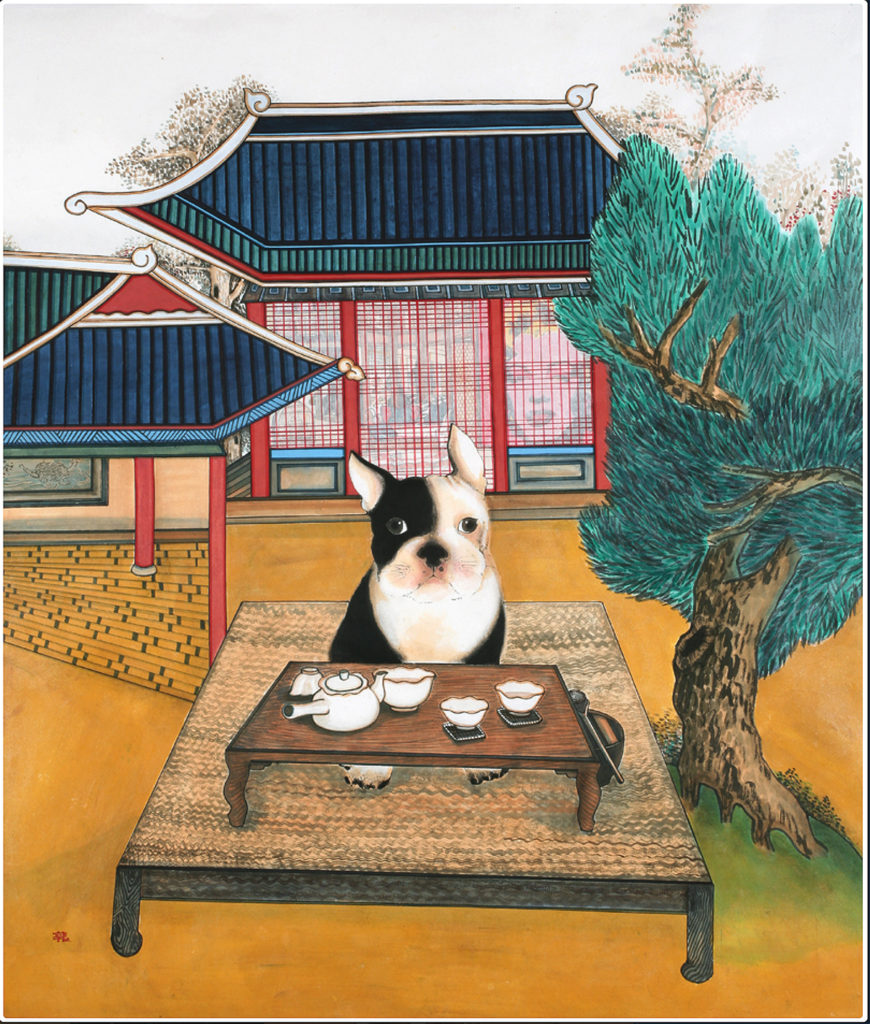 Kwak uses traditional minhwa techniques and natural pigments, and like traditional minhwa, her paintings are original and spontaneous. Her sense of humor is obvious. Dogs having tea. Dogs wearing glasses. Dogs with flowers in their hair. All with priceless expressions on their faces.
But what do they mean? When asked in 2010, Kwak explained:
"My past works featuring dogs with luxury goods had a satirical tone. They showed people who were driven to work outside the home in order to make enough money to purchase luxury goods, while their dogs were left at home to enjoy them."
"On the other hand, (some of my works) have more lyricism. The dogs resting amidst the books or journeying to a Daoist paradise reflect my desire to escape my own reality, in which I work for eight hours per day alone in my studio, and leave for a utopia."
Whatever the meaning behind her art, Kwak So-yeon is one of a growing number of artists in Korea today who are reaching back to traditional themes and interpreting them in their own contemporary style, often injecting them with humor and whimsy and thereby helping to ensure that an appreciation for Korea's past survives well into its future.
(If you want to learn more about the contemporary art and handicrafts scene in Korea, check out Chapter 10 in 100 Thimbles in a Box.)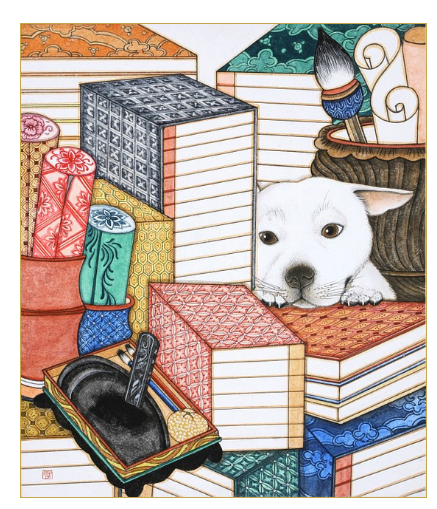 Happy New Year!  Hug your dog.  And maybe read him a book.   😉
~ Debbi