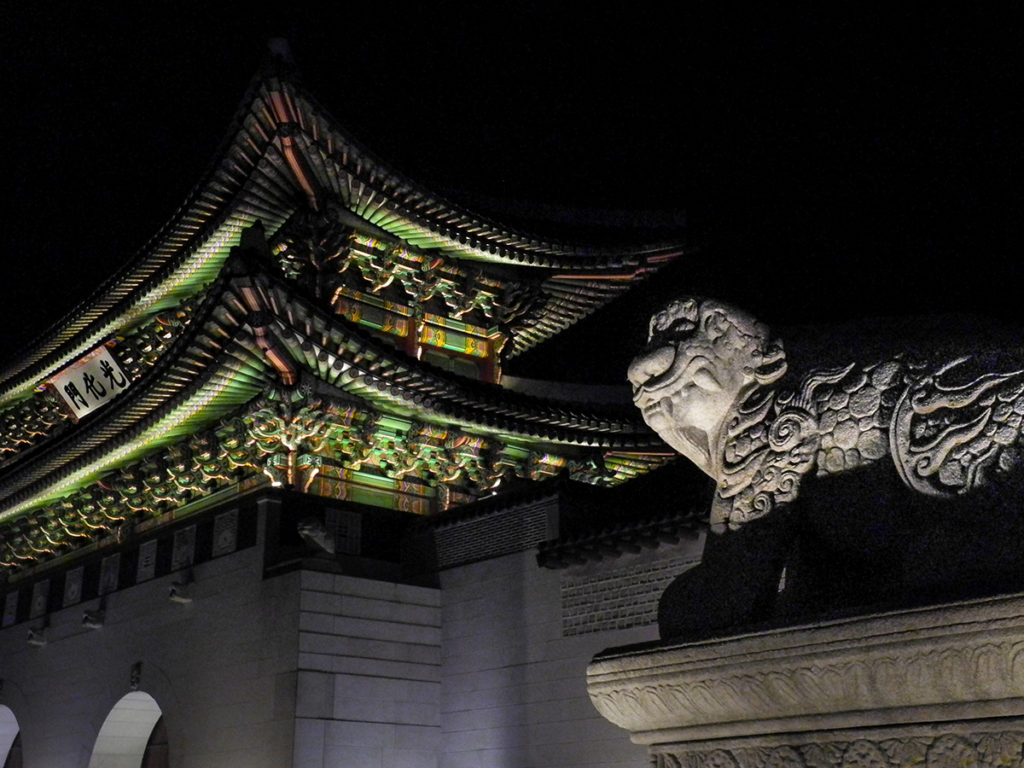 Gyeongbokgung Palace Lights Up the Night
Several times a year Seoul's palaces are open to visitors at night. Tickets sell out quickly, but it is worth the effort to try and see these beautifully lit buildings after dark.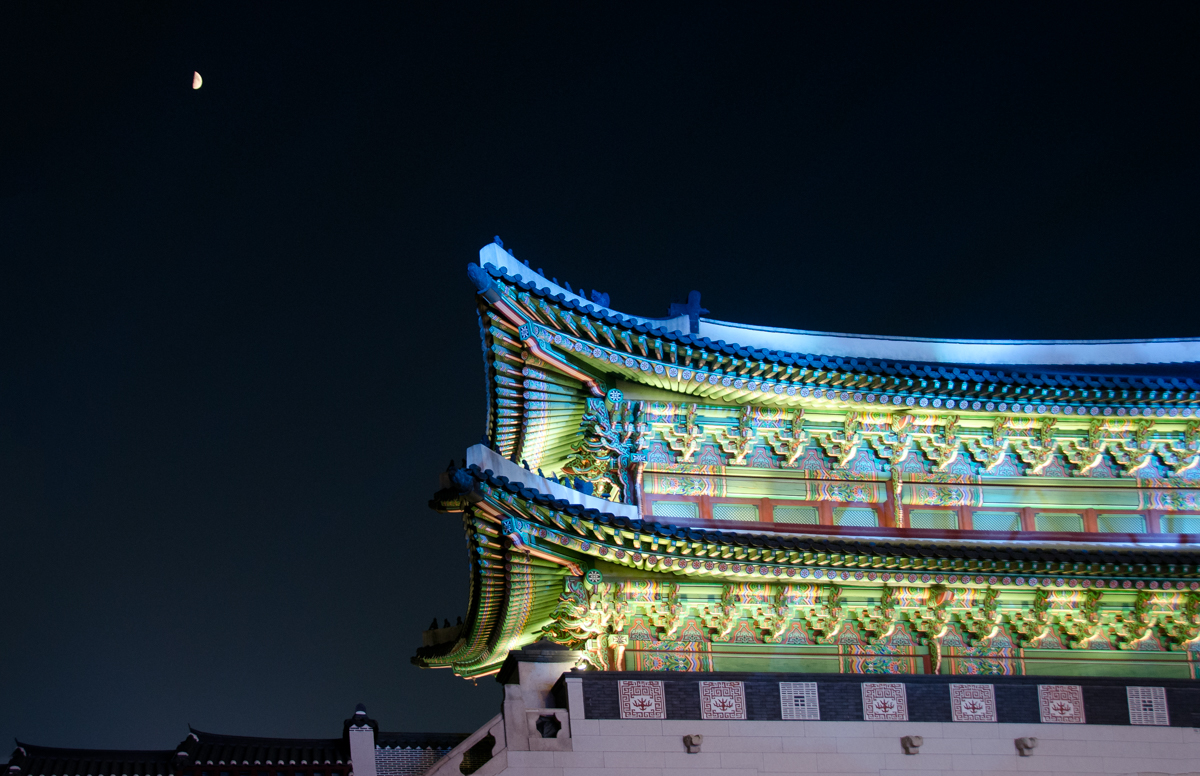 During the evening openings, visitors are entertained by traditional Korean music and dance performances — always a treat, but especially so with a backdrop of the illuminated palace buildings.
The performers in Samgo-mu, the Korean drum dance, each have three sets of drums.  They begin slowly and deliberately, becoming faster and more frenetic as they go, but always in perfect synchronization. The dancers bend their backs and move their bodies in a variety of ways as they hit the drums to show their flexibility as well as their sense of rhythm, as you can see in the clip below.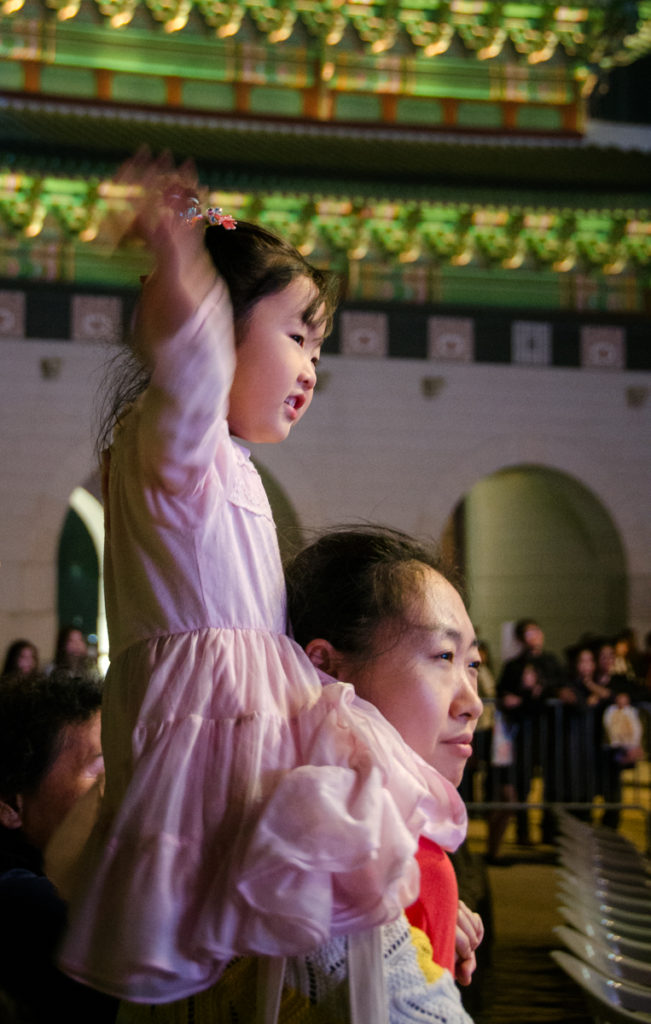 One tiny audience member was very excited by it all, bouncing up and down on her mom's shoulders and pumping her little fists in the air in time to the music.  Some of us were tempted to do the same, but we wouldn't have looked nearly as cute.  🙂
~ Debbi