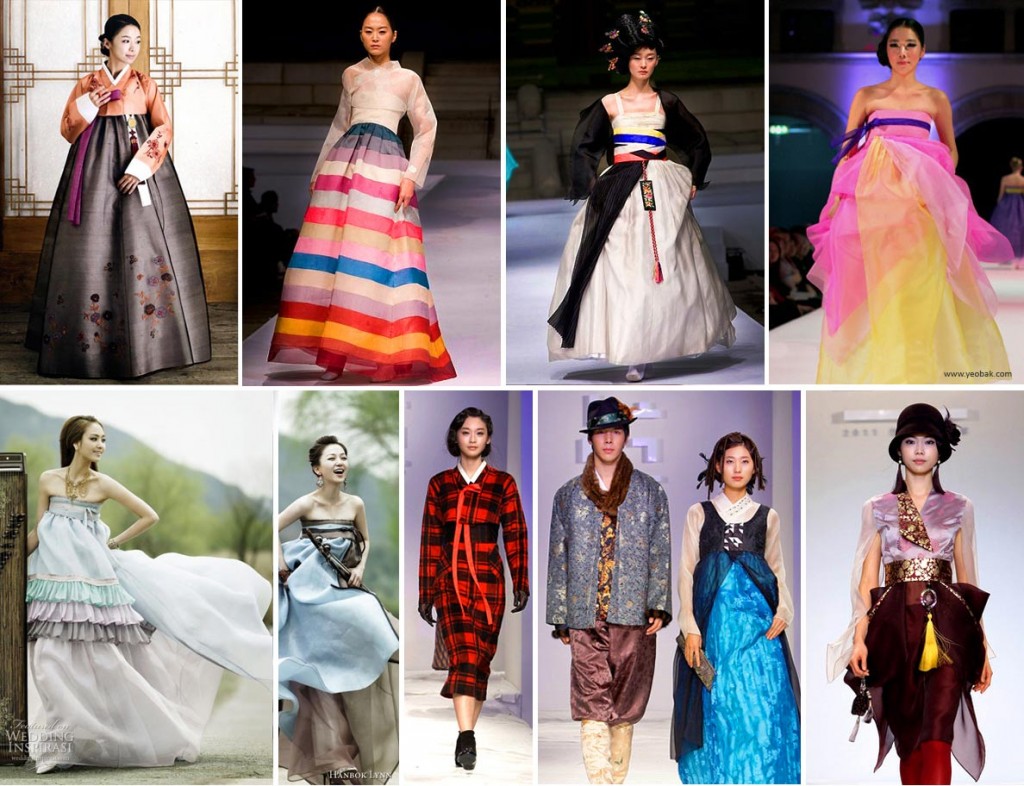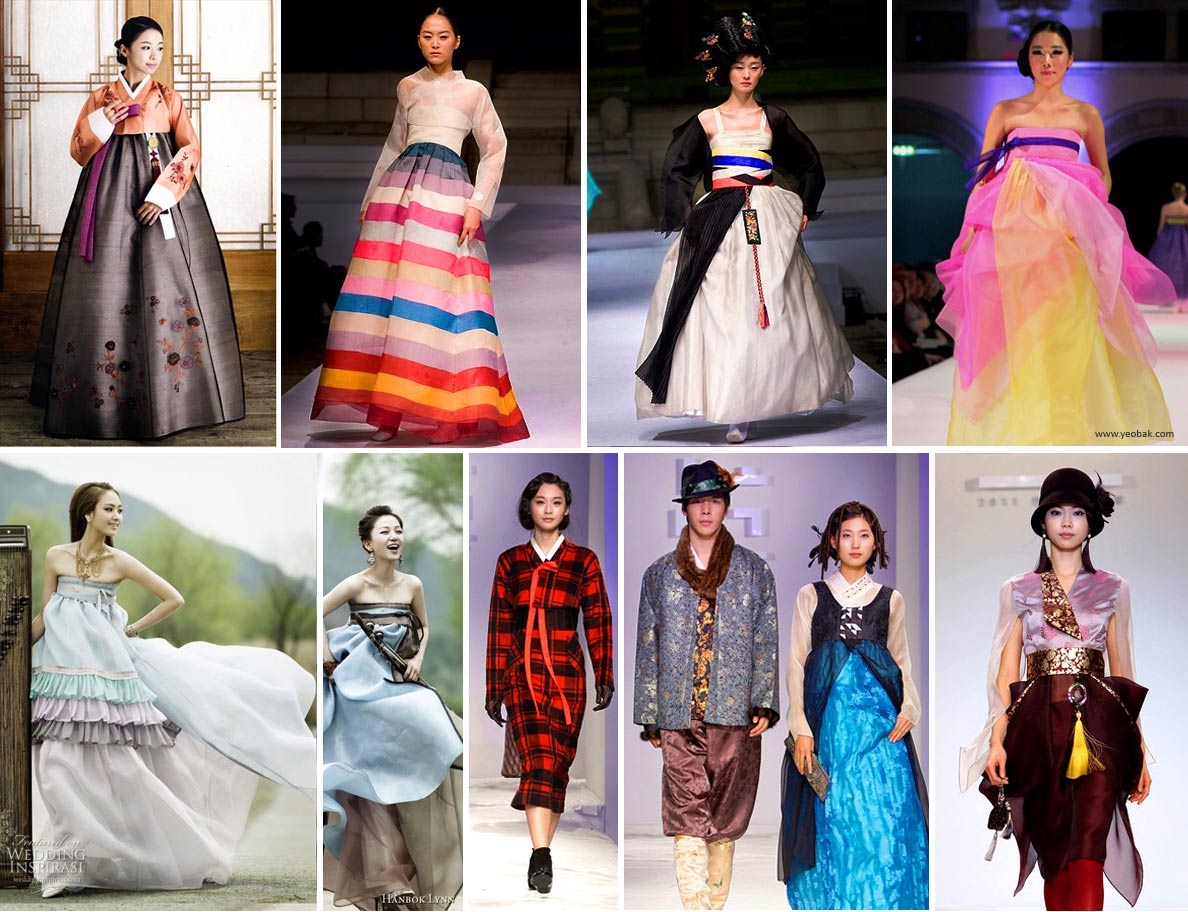 The Hanbok Reimagined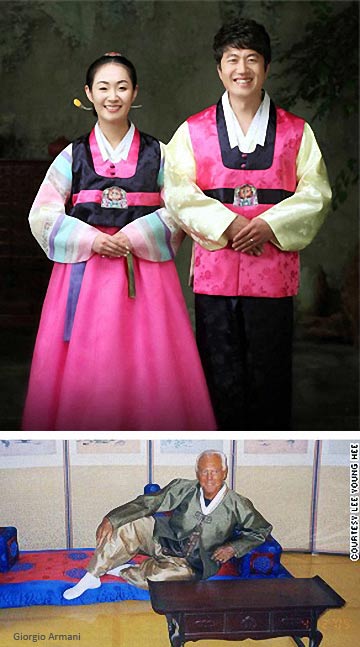 The hanbok, Korea's traditional costume, is said to reflect the Korean artistic aesthetic—flowing lines and curves that lead the eye, large expanses of open surface that invite the imagination, and the bold use of color, often with symbolic meaning. It is worn today primarily for formal events, holidays and celebrations such as the first birthday, weddings, the sixtieth birthday, and funerals. For women, the traditional hanbok has a short tight jacket with long, curved sleeves that is worn with a high waisted, long, flowing skirt. Men wear roomy (sometimes called baggy and definitely designed for comfort) trousers with a jacket and (often) a vest.
Although it has been much less well-known in the Western world than the Chinese robe, the Japanese kimono, or the Indian sari, the hanbok has recently begun to capture the notice of the fashion world and, perhaps partly because of this exposure on the world stage, has begun to undergo interesting, imaginative, somewhat surprising changes. Indeed, some recent versions of the hanbok hardly resemble the traditional costume, although most are stunning and reflect the highly developed Korean sense of design.  And it's not just Korean designers that are looking to the traditional hanbok for inspiration. Hanbok-inspired designs have been seen on the runways of both Christian Dior and Carolina Herrera, while Giorgio Armani has been photographed in a beautiful hanbok.
Look at the striking images that follow, beginning with a contemporary traditional hanbok and moving on to some of the newest interpretations. I'm sure they will evoke a reaction, of one sort or another.  🙂
~ Joan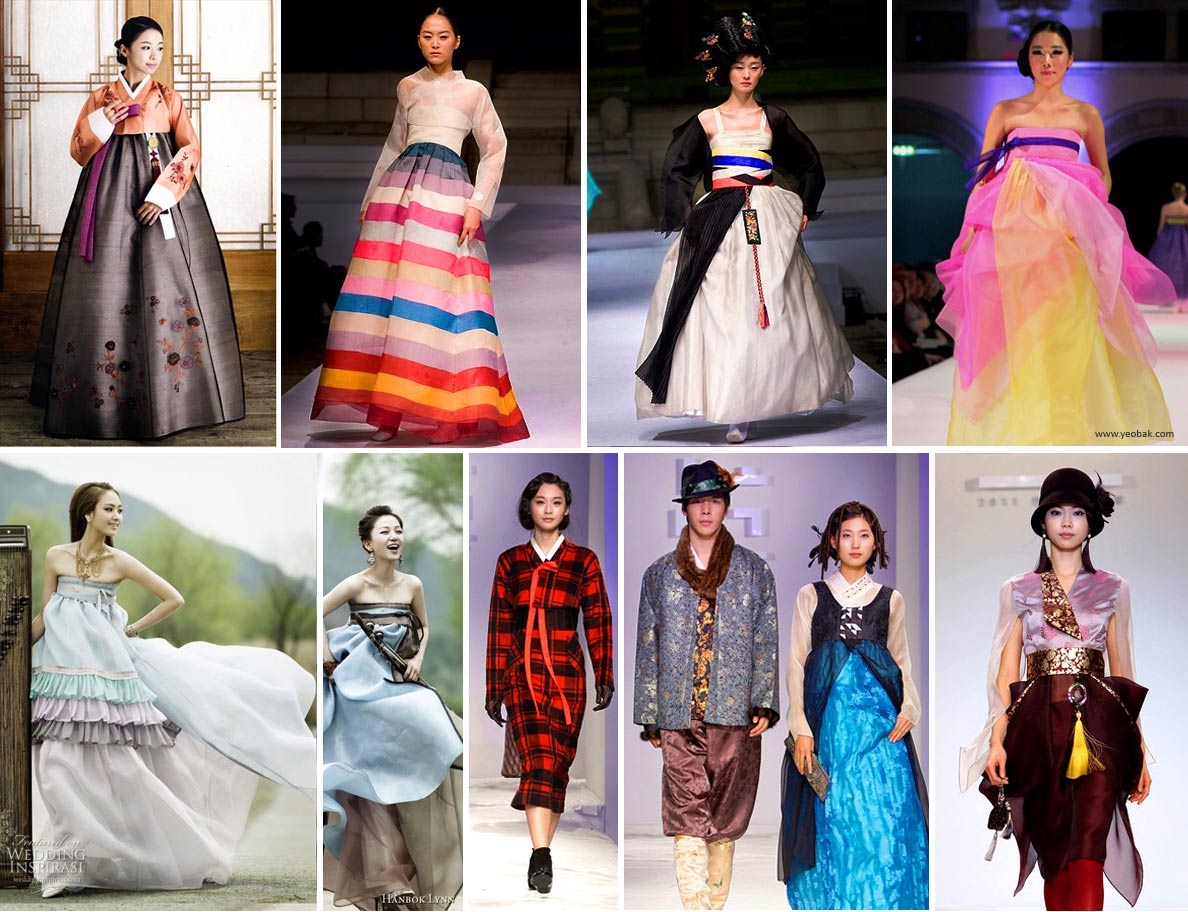 Save