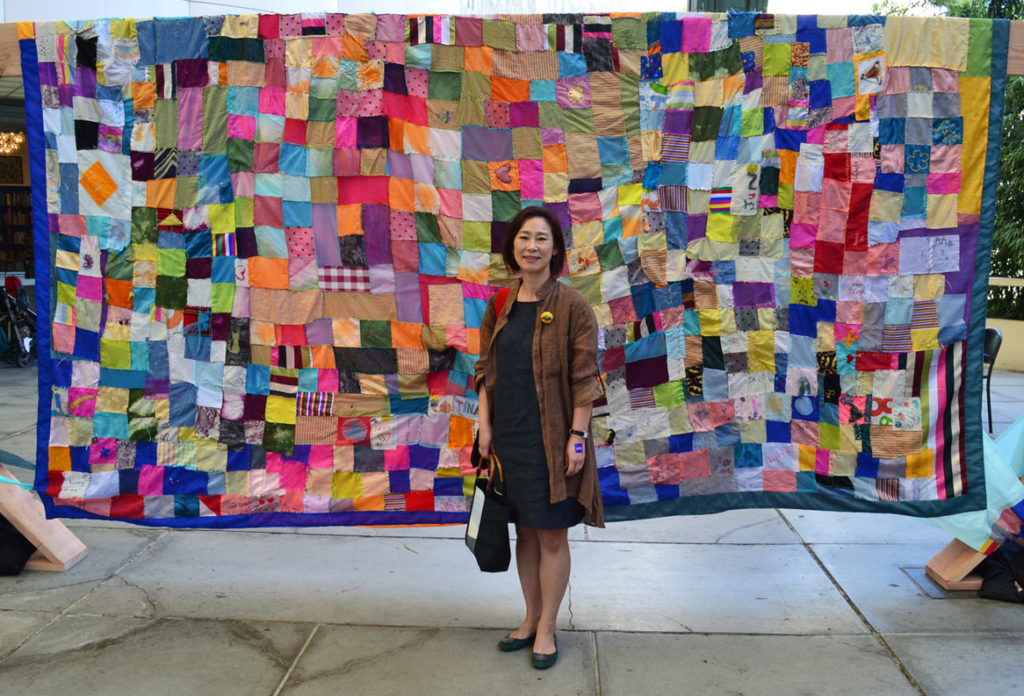 A World Record!
In early 2017, we wrote about a friend of ours, Youngmin Lee, who designs and creates stunning hand-sewn Korean textile art in her home in the San Francisco area (https://100thimbles.com/youngmin-lee-bojagi-artist/).   In that article we mentioned a project that she was pursuing with visitors to the Los Angeles County Museum of Art (LACMA), where she was teaching:
"Recently, she combined the work of many students to create a stunning communal bojagi that is currently being displayed (LACMA, 14'x14'). The monumental piece will continue to grow as more students create panels to add to it in future workshops."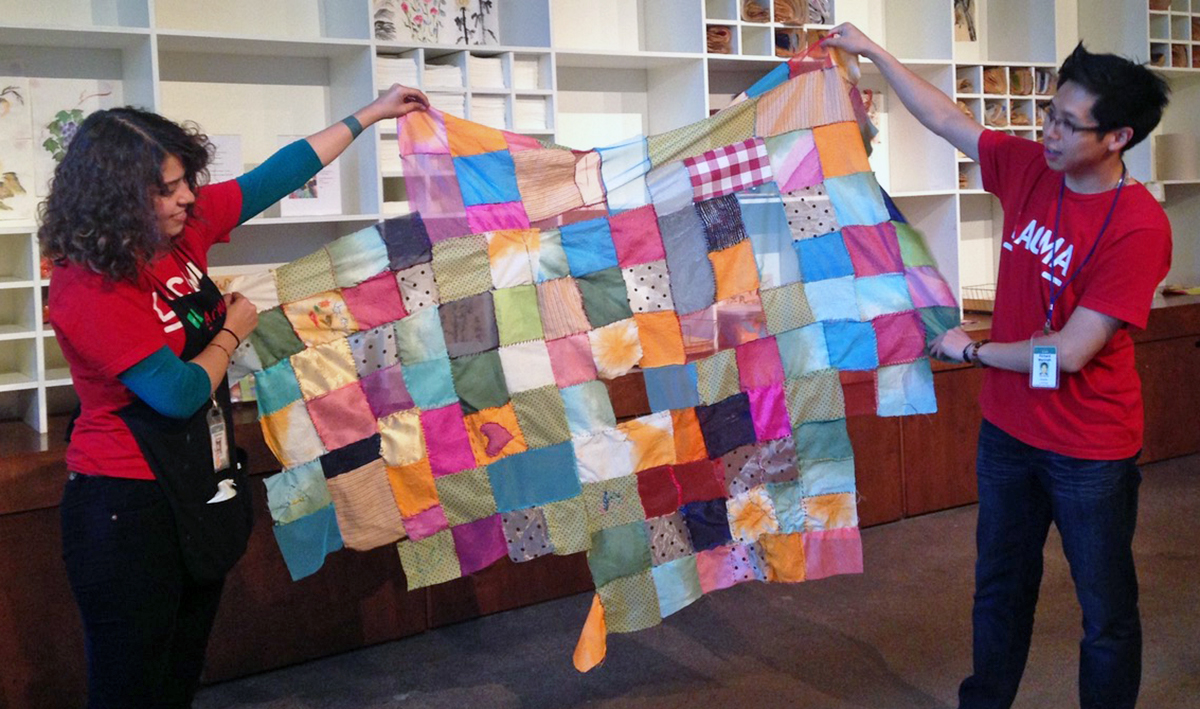 In that same blog, we explained about bojagi: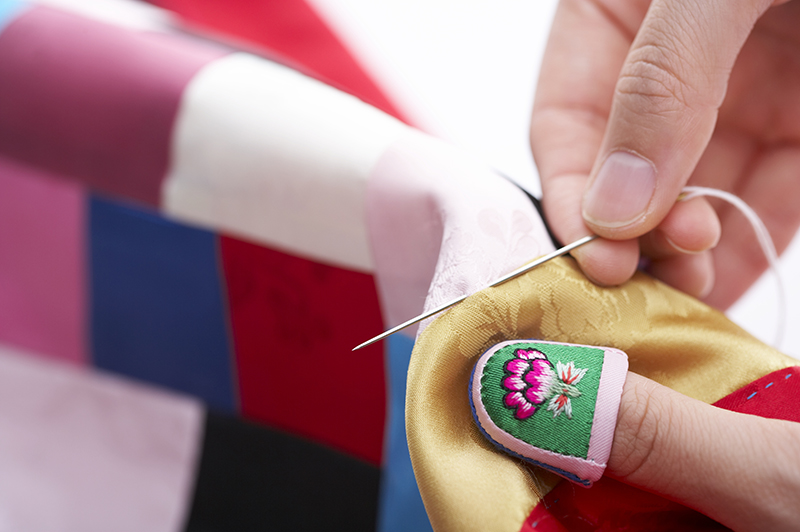 "Growing plant fibers, spinning fabric, and spending long hours creating clothing and other household necessities, (Korean) women labored all day and often long into the night by lamplight. To preserve every scrap of the precious fabric they had made, they developed a technique known as jogakbo, piecing the scraps together in spontaneous, creative, original designs that were then made into other useful items. One such item was the bojagi, a flat piece of cloth used to wrap, cover, and protect everything from food to special gifts. Ubiquitous in the Korean home, bojagi also came to carry symbolic meaning, honoring the creativity that went into making them as well as paying respect to the recipients of gifts that were wrapped in them. "
 Well, we have just learned that the piece, which eventually consisted of contributions from 1700 people and measures 13 feet 8 inches x 14 feet 4 inches, has been named the world's largest bojagi by the Guinness Book of World Records!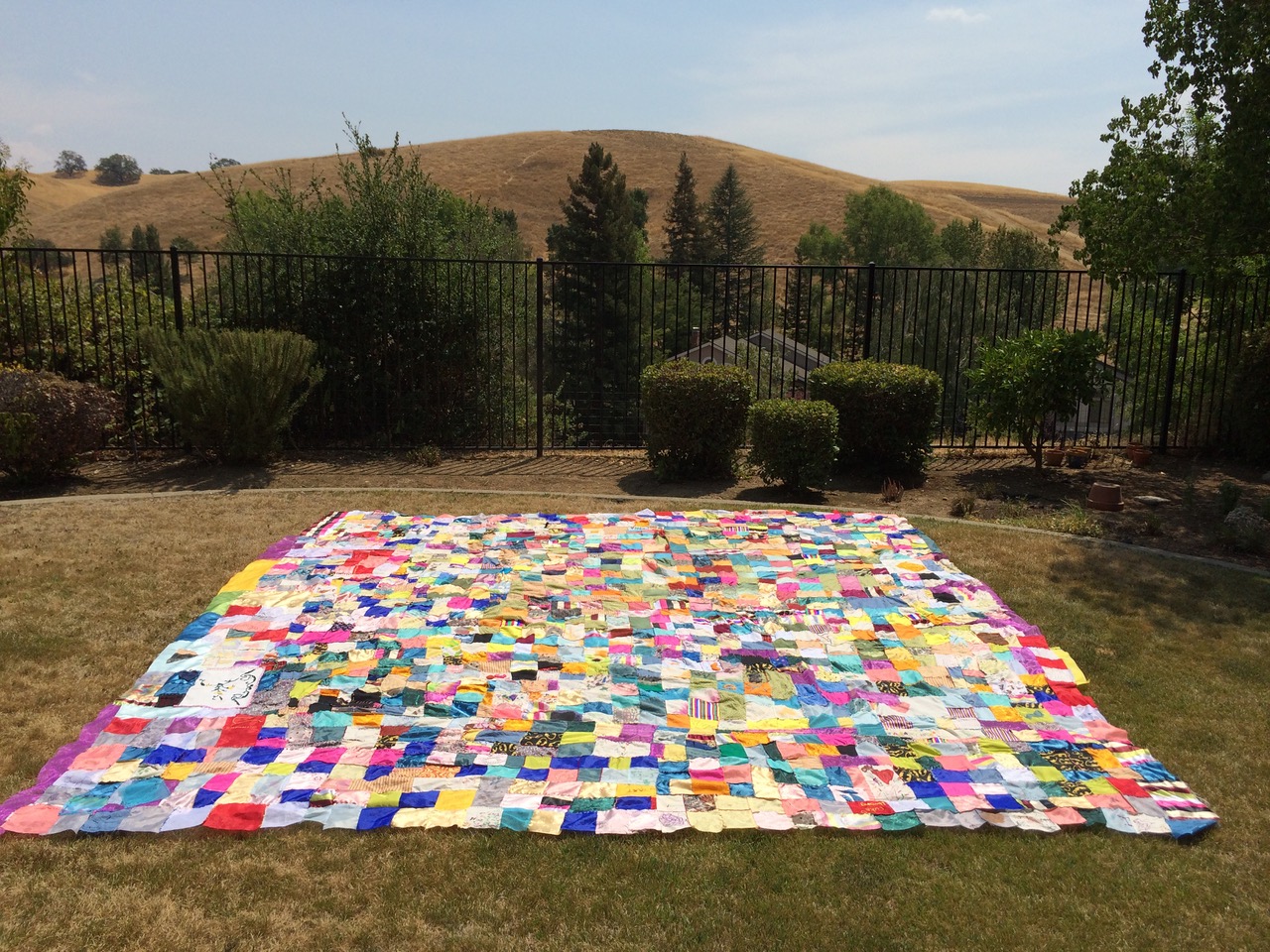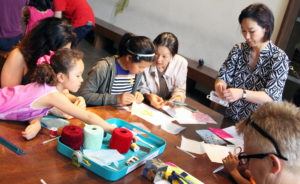 Youngmin explains that, after training the staff at LACMA to monitor visitors as they created squares for the project, she returned on a monthly basis to check on the bojagi's progress. A gracious contributor, who was herself a seamstress, volunteered to add the backing and attach at its corners long straps that Youngmin created (and which appear on many traditional bojagi). And then, lo and behold, the LACMA staff decided to contribute the project to the Guinness Book. And it won!
Congratulations to Youngmin and the Boone Children's Gallery at LACMA, where the piece is now permanently installed. With its translucent and striking beauty, this enormous piece of Korean folk art is a blessing of enormous proportions for all who see it!
~ Joan