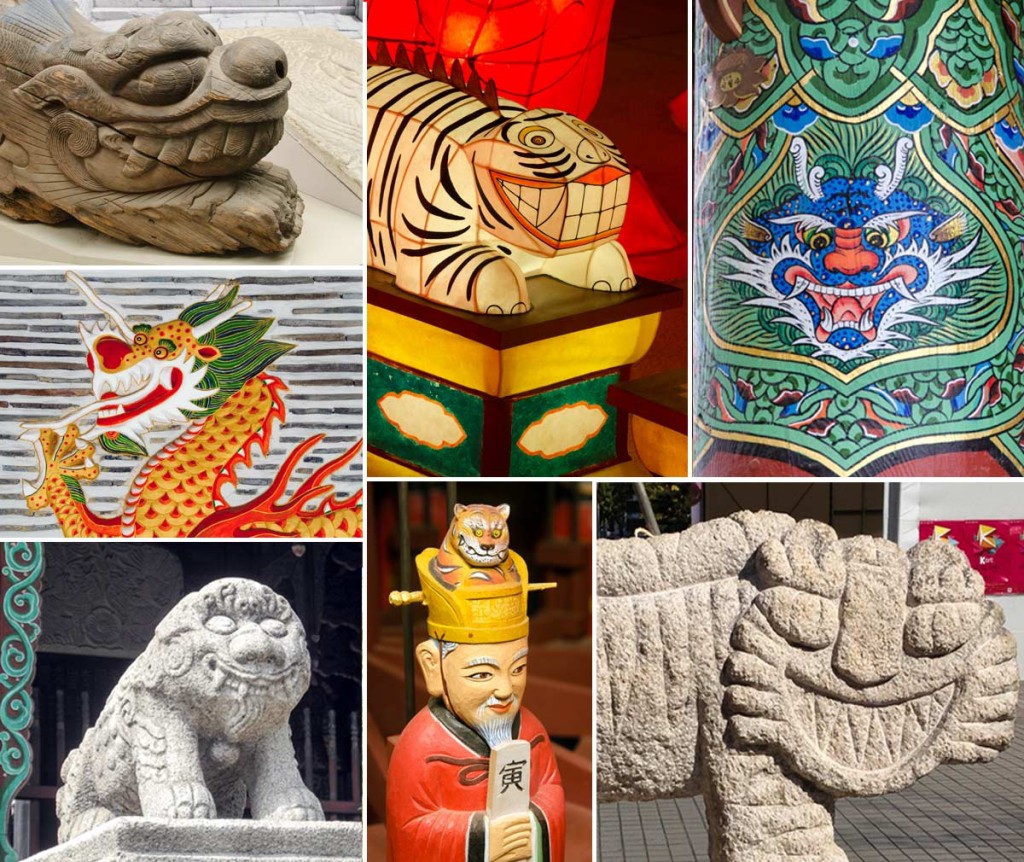 Smiling Faces in Lots of Places
Each time we visit Seoul, we are struck by the number of grinning faces we are met with.  Plenty of those are of the human variety, because Koreans are, after all, a very friendly people.  But take the people out of the equation, and there's still lots of grinning going on — on sculptures, paintings, signs, door knockers, temple decorations, palace decorations, lanterns, fountains, and even subway benches.
It's become sort of like a scavenger hunt for us to see how many grinning non-humans we can spot when we're out and about.  It's not hard.  Korea is one of the few cultures in history known for "smiling monsters."  Monsters with a sense of humor?  I love that.   They're everywhere, especially around the palaces and temples.
We don't even count those anymore.  Too easy.  But there are plenty of other "benevolent beasts" around, as we like to call them, both old and new.  It's a tradition that seems to be alive and well in contemporary Seoul.  Have a look.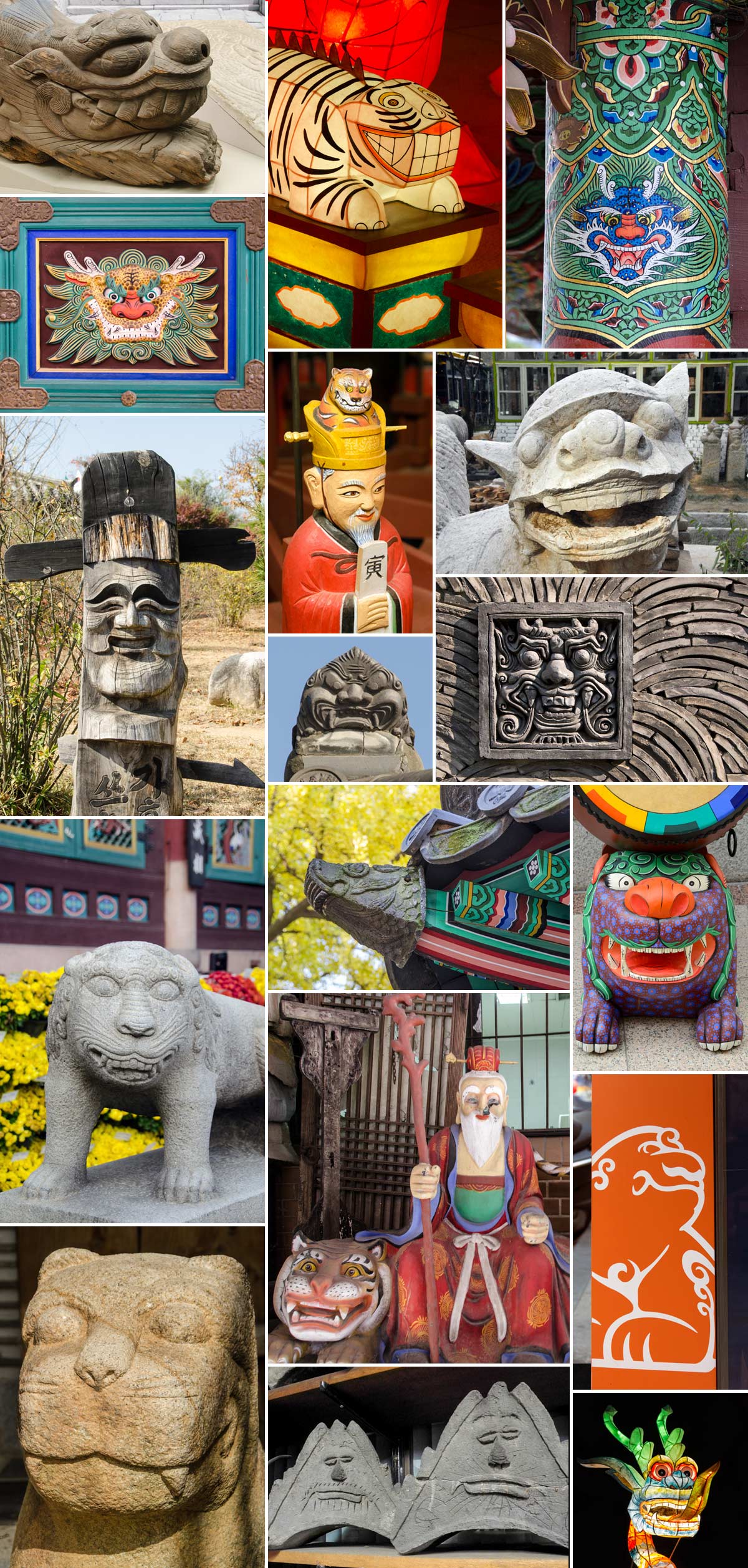 Wait . . . there's more.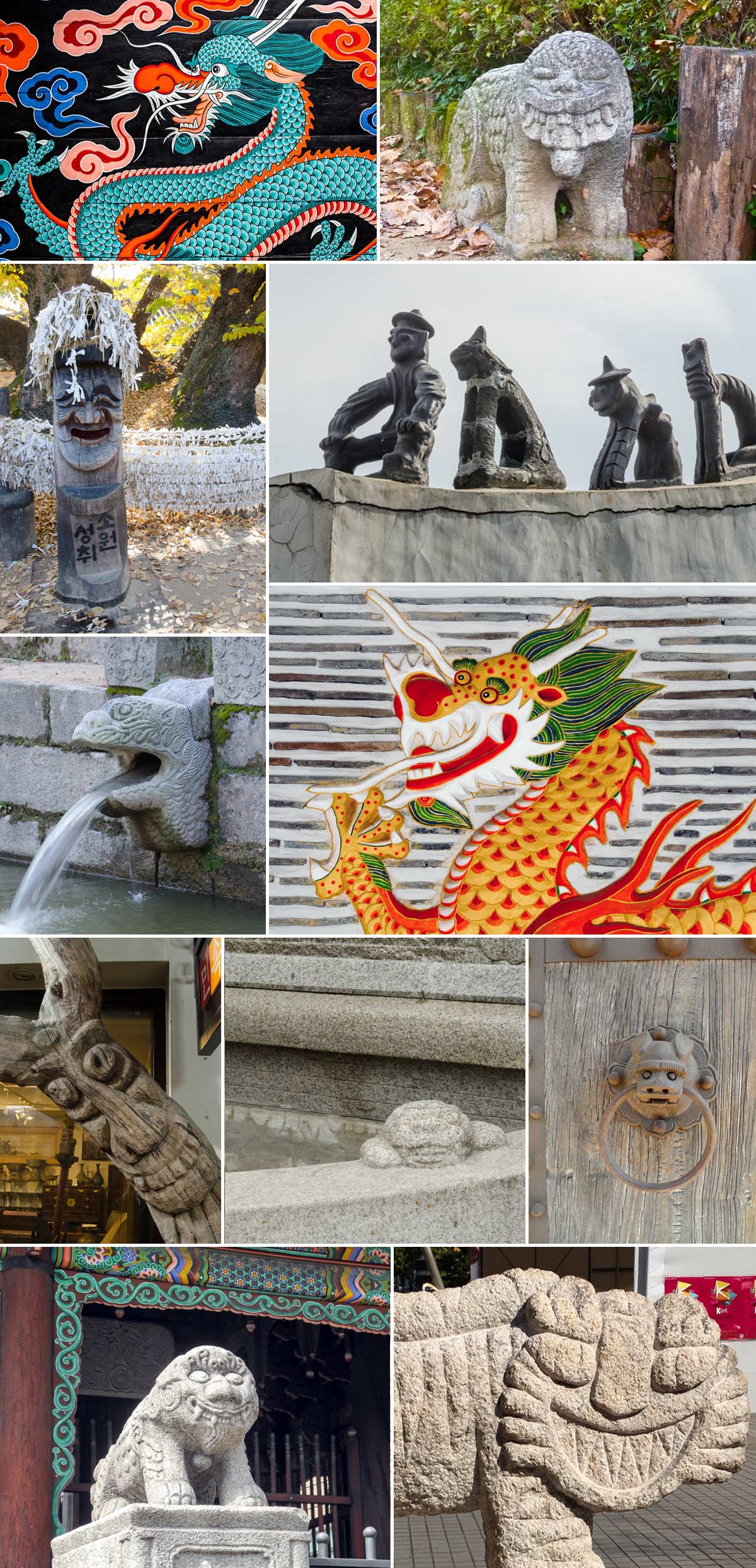 And just in case you need one more reason to smile, even the socks in Korea are grinning!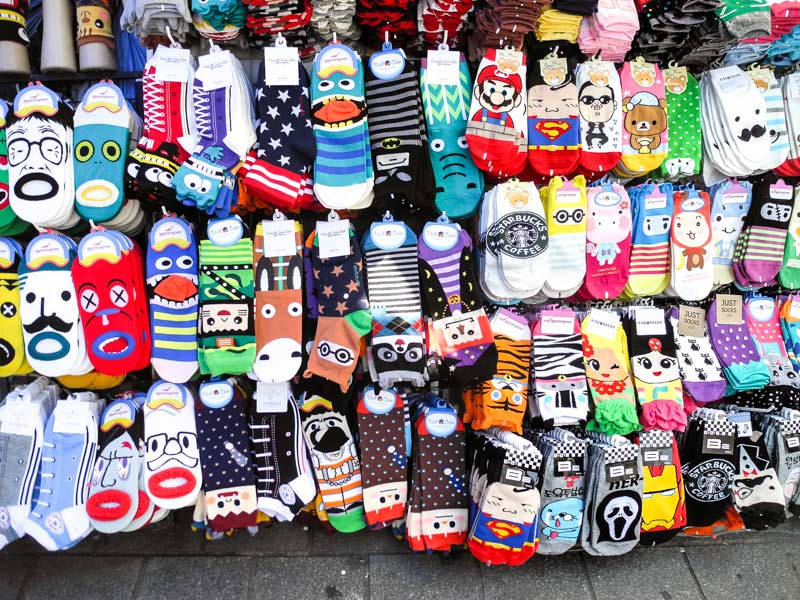 I hope, by now, you are too.
🙂
~ Debbi
Save